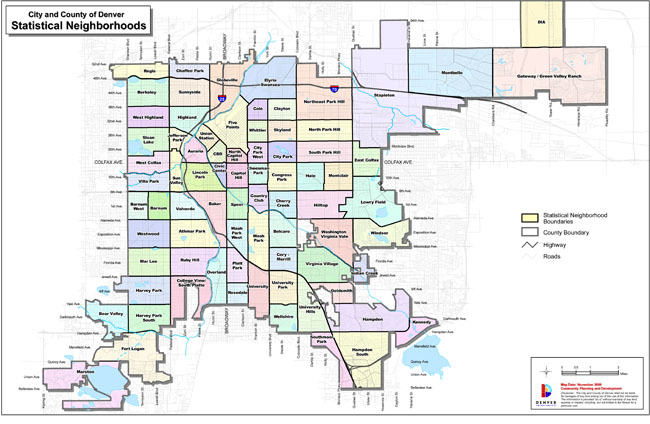 Each week I will provide a Neighborhood Specific Market Analysis starting with close in Denver neighborhoods and expanding to neighborhoods requested by followers. Denver neighborhood boundaries will be defined by the City and County of Denver Statistical Neighborhoods map. This will be a year over year analysis with an additional look at the seasonal trends. Raw statistical numbers within the analysis need to be somewhat tempered as a contributing factor to markets increasing is the amount of capital infused into the fix and flip properties as well as new construction. Applying the raw appreciation or depreciation number to the value of your property will not be an accurate reflection of current value. All market factors need to be considered when determining accurate pricing for individual properties.

This week we look at the Montclair neighborhood. Year over year (02/10/2018 to 02/10/2019 compared to 02/10/2017 to 02/10/2018) statistics indicate an increase in the Median sales price by +11.3%, increase in the Average sales price by +11.8%, increase in the Median Price Per Square Foot Above Grade by +8.6%, increase in Average Price Per Square Foot Above Grade by +11.4%. The number of sales during the same year over year analysis decreased by -19.3%, the average days on the market remained the same at 34 days on the market, the median days on the market increased by +5.9% to 11 days on the market. The days on the market includes new construction listed prior to the construction skewing this statistic; however, the number of newly constructed homes within the neighborhood is limited. The current number of active listings indicates a 2.46-month housing supply and market trends indicate returning to normal market conditions. However, it is noted that the median list price within the Montclair neighborhood at this time is $649,000. This coupled with recent increase in inventory account for the increase in the absorption time. The higher price range properties typically spend more days on the market. The sale to list price ratio for the most recent 3-month period is 99.5% and indicates a slight decrease in the ratio.

Neighborhood analysis are a general analysis and may not translate directly to the values of individual properties. This analysis does not include builder sales not reported on the Denver Area MLS system. If you are interested in more information with regards market factors specific to your home, feel free to reach out to me.